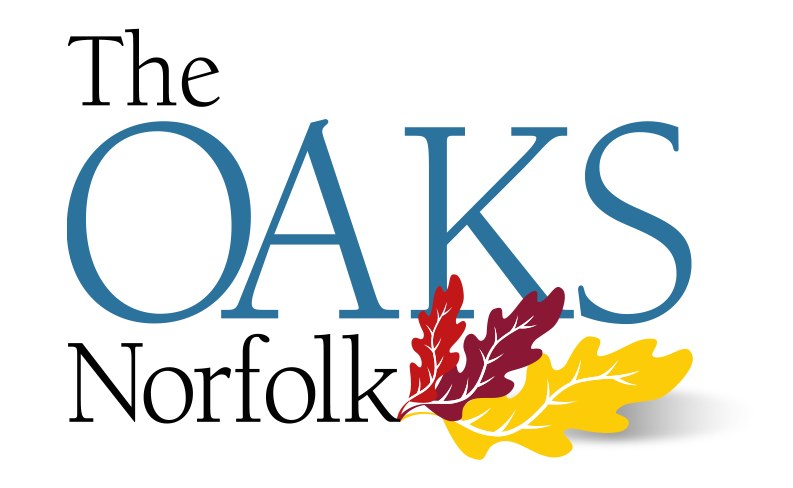 Who we are
The Ormiston and Keele SCITT (OAKS) is pleased to announce a new and exciting hub based in Norfolk. The OAKS is an Ofsted Outstanding provider of Initial Teacher Training, working with seven hubs spread geographically across the UK. Our mission is to nurture future professionals and give back to the local communities through high quality teacher recruitment, education and retention. The OAKS Norfolk will now maintain and enhance the current outstanding provision that The OAKS offer.
What we are looking for?
Ormiston Academies Trust mission is to 'become the Trust that makes the biggest difference, both inside and outside the classroom.' We are looking for aspiring teachers who support the values of our Trust.
In our schools, we believe that:
Anyone can excel: you don't have to be exceptionally bright or naturally gifted in order to excel at something. We know hard work, determination and perseverance pay off.
Enjoy the challenge: just because something might be hard, it doesn't mean it can't be fun. We know it's okay to face setbacks too – they can make you stronger.
Share what is best: if you've done something or created something others would benefit from seeing or having, you should share it. We know our schools keep getting better when we all share what is best.
Be inclusive: every child and adult should respect and accept that difference is normal, that everyone should be welcomed and included.
What you will receive?
All trainee teachers follow a programme to gain Qualified Teacher Status (QTS) and have the opportunity to be accredited with an academic PGCE award. Your experience will include:
Immersive school-based training.
Two contrasting secondary training placements.
KS5 teaching experience.
Primary enrichment week.
Residential educational experience (depending on Covid-19 restrictions).
CV enhancing carousel of visits and experiences with alternative professional settings
Our programme
The programme at The OAKS has been designed to be both academic and vocational. Our programme is designed to provide challenging expectations of you as a trainee teacher, in a teaching and learning environment which will enable you to engage, motivate and hopefully inspire all pupils.
The broad aims of the main curriculum component of the programme are to:
Develop your Subject Knowledge and teach you how to put that knowledge into practice (pedagogy) in order to thrive in the culture of our schools.
Enable you to become a highly motivated, outstanding, effective, creative and reflective practitioner.
Prepare you for a career in teaching that will prove to be successful and rewarding.
Develop in you a commitment to and enthusiasm for continuing professional and personal development.
Provide you with sufficient information, experience and opportunity in order that you might achieve the National Teacher Standards to enable you to be recommended for QTS (Qualified Teacher Status).
Subjects
In September 2021, we will be offering secondary placements in biology, chemistry, computer science, English, geography, history, mathematics, modern foreign languages, and physics.
Why train to teach with The OAKS Norfolk
Bespoke and personalised support
Trainee teachers benefit from the support of a range of key staff during their training year. This includes their OAKS personal tutor, their subject expert and their placement mentors.
Continuing Professional Development (CPD)
In addition to the PGCE, as a school-based initial teacher training (ITT) provider, trainee teachers will benefit from a wide range of CPD sessions that are delivered by staff across the OAT schools in the region. By joining one of the largest academy trusts in the country you will have access to an extensive network of staff and professional development opportunities.
School-based
As a school based ITT provider trainee teachers will benefit from current practising education professionals and a range of school experiences to enrich your training year.
High quality mentoring
Trainee teachers will be supported by subject mentors and subject experts across both placements. These members of staff are practising experts in their respective fields and will all be exclusively trained by The OAKS to ensure the best possible mentoring experience. Additionally, you will also be supported by an in-school professional tutor, who will provide access to high quality training and CPD from across the partnership. To ensure a cohesive transition between placements, your mentor from your second placement will come to visit you in your first school to observe you teach.
NQT and beyond
Upon completion of your training year there will be a smooth transition into your early career development. The OAKS Norfolk initial teacher training links seamlessly with the Ignite NQT programme and other CPD opportunities, which will be open to you even if you are not employed in an OAT academy.
School placements
Trainees will have two placements across schools in the partnership.
By training to teach at Ormiston Venture Academy you will become part of an Ofsted graded 'outstanding' school. Our academy is committed to providing world class education for all students, regardless of background, through a relentless focus on personalised first quality teaching in the classroom in partnership with a comprehensive pastoral support package. When you become part of our community, you will be a champion for our students.

Our trainees benefit from a high-quality programme of in school support and training in addition to the excellent training provided by The OAKS Norfolk. The combination of these programmes will help to equip trainees with the skills, knowledge and practice to become highly effective teachers.
Not only will you be supported by an expert subject mentor who will guide and support you through your training, you will become part of a wider faculty and college within the academy. Regular faculty based professional development meetings focus on developing subject and pedagogical knowledge and sharing best practice. Our open door policy will enable you to observe lessons regularly within and outside of your own subject area through your placement.
As an Investors in People Gold Award organisation, you will be working in a supportive team with a track record of taking people through initial teacher training and onto successful careers in all levels of secondary education.
Below is a list of all the schools in our partnership:
Broadland High Ormiston Academy
City of Norwich School – An Ormiston Academy
Cliff Park Ormiston Academy
Flegg High Ormiston Academy
Ormiston Denes Academy
Ormiston Venture Academy
Ormiston Victory Academy
Funding
The tuition fee for 2020 – 2021 is £9,250. If you need help covering the tuition fee or require a maintenance loan please visit https://www.gov.uk/student-finance for further information.
You could also qualify for a scholarship or bursary for up to £26,000 depending on your degree subject and qualification; please see the 2021/22 figure below. Bursaries and scholarships are available to trainees on a fee based teacher training course in England that leads to the award of the QTS.
You can find more information about funding and bursaries on the UCAS website and Get into Teaching
Follow us:
@OAKSNorfolkHub
@InitalOAT
Visit The OAKs